Annual turnover of approximately BAM 30 million, safe business with "Ike­a", one of the biggest retail chains selling furniture worldwide, and constant growth and investments are the points making the "Stan­dard" company from Prnja­vo­r stand out when it comes to wood industry in the RS, and wider.
However, the development of this furniture factory, which was part of "Ši­pa­d" before the war and which is taken as an example nowadays by many people, was anything but easy and simple. The factory was established in 2002 and the crucial moment determining the destiny and further progress of the joint-stock company was in 2004 when the Swiss company "Daccomet AG", headed by Edi­n Dacić, bought major package of shares and took over the business.
The new owner and investor originating from the area was welcomed in the factory, which survived the war "intact", by director and several dozens of workers interested in the continuation of production.
"The factory did not lack anything but work and financing. I saw a great potential there, as well as the chance for the development, which we used. Production dispatched one truck a month, and then grew", Da­cić says. Right when the production was to be raised to the higher level, a pro­blem appeared, because the workers, taught by experience and destiny of thousands of their colleagues in many other factories disappearing in the privatisation process, did not have too much confidence in the new owner. He said this could be particularly noted during the meeting when he had told them they had to work double so that the company and business could expand.
"When I told them that, there was silence. Some of them started complaining while others said how they were looking forward to my coming to the factory and now look what happened. Then I told them that they would surely be double paid for double work, which was again followed by silence. Technical director explained to me how they did not believe me and then I persuaded them to try for two months and if I failed they could leave. They started working double, and I made my promise and that was the breakthrough", Da­cić says.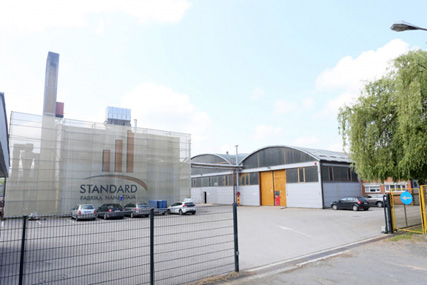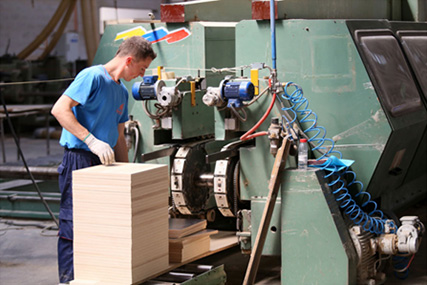 Currently, "Stan­dar­d" employs 359 workers and 99% of production goes to "Ikea" stores all over the world. In order to be their partner, Ikea require you to share their values pertaining to strict compliance with the law and environmental standards.
During our visit, the varnishing line worth approximately BAM 3 million was about to be assembled as one of the most modern lines in the area.
Major pro­blem they face is the lack of skilled workforce, and therefore a lot is invested in quality of the employees and their skills at all levels and in all processes.
For this year, they plan growth of 5%-10%, and the same is planned for the next year. "This is based on announcements of our customers and this is considered a healthy growth", "Stan­dar­d" representatives said.
Source: Nezavisne novine
https://www.nezavisne.com/ekonomija/privreda/Standard-Radnici-sacuvali-fabriku-novi-vlasnik-je-preporodio/430163