10.07.2018.
Prnjavor will soon get a new Fortuna City department store worth approximately BAM 10 million. The construction of the new retail facility of the Leburić komerc company is ongoing, and completion of the works is planned in October 2018.
Milan Leburić, Leburić komerc company director gave an interview for eKapija saying that the department store was built near the exit to the Prnjavor – Banja Luka motorway.
The facility will include a general retail shop, bakery, restaurant, children playroom, pharmacy, jewellery shop, bank, florist, hair salon, mobile phones shop, as well as some other shops – Leburić said. Outside the facility, there will be a self-service car wash and petrol station. Beside the outdoor parking, the centre will have an underground parking garage –Leburić said for eKapija.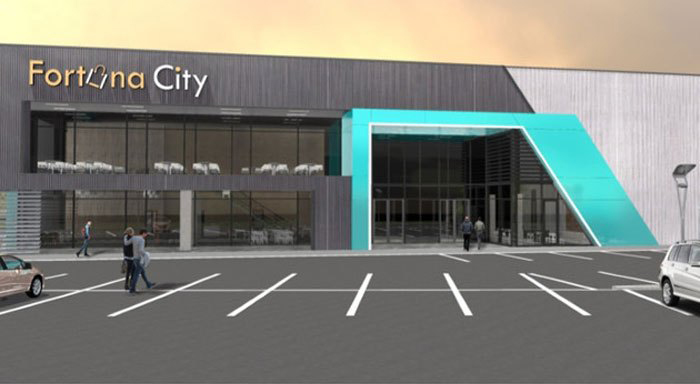 Leburić komerc was founded in early 1990s as a small family business. It started with two employees and business space of 40 m2, which included the selling of charcuterie of Meat Industry Srem Šid. Over the years, the company grew and is currently one of the leading food distributors, mainly charcuterie and preserved products in the territory of the Republika Srpska and BiH.
The company has the surface of approximately 2,000 m2 of own selling and storage area with around 80 employees. Their business is composed two business unities – wholesale trade and retail trade. Wholesale trade includes distribution in the territory of the Republika Srpska and BiH including vehicles (ten air-conditioned distribution vehicles) and a commercial network of five salespersons. Their product portfolio mainly consists of programmes Pekabesko, Farmer, Welton and Fortuna.
Source: Prnjavor Info